Wire Wound Ferrite Inductor for Automotive
LQH43NZ242J03#
"#" indicates a package specification code.
It can be used in 105 ℃ environment.
AEC-Q200 Conforming Products *Please contact us if you have any questions.
Products under development.
Listed product specifications are subject to change without prior notice. Please contact us for sample availability and mass production schedule.
Product is in mass production.
Not recommended for new design.
We are planning to discontinue production of this item. 'Last Time Buy' date or Discontinuation date may be shown on our web site.
Before these dates, please contact us with your requirements.
Production of this product has stopped.
This is a new product. Please contact Murata regarding pricing and delivery.
Murata particularly recommends this product for reasons of size and performance.
Please contact Murata regarding pricing and delivery.
For applications that do not require the particular reliability such as the general equipment
The product for entertainment equipment like car navigations, car audios, and body control equipment like wipers, power windows.
The product for high reliability applications like powertrain and safety , in addition to infortainment applications.
AEC-Q200 compliant product (* Deviation may be submitted. Please contact us for details.)
Can be used up to 155℃ max.
Wound structure inductor which has ferrite material core.
Detailed explanation
Wound structure inductor.The use of magnetic iron powder ensure capability for large current.
Detailed explanation
Wound structure inductor.Using non-magnetic core like alumina material, shows high performance in high frequency range.
Detailed explanation
Inductor of the film structure.
Detailed explanation
Inductor of the multilayer structure.
Detailed explanation
Less space by "2 coils in 1unit" structure
Low DC resistance type
Bias current characteristics improved
High Q type
Tight inductance tolerance available
Reflow soldering applicable
Flow soldering applicable
Complied with RoHS Directives
Detailed explanation
Conformed to REACH Control
< List of part numbers with package codes >
LQH43NZ242J03L 、 LQH43NZ242J03K
Shape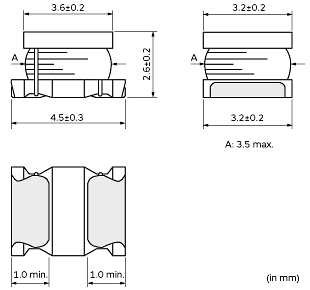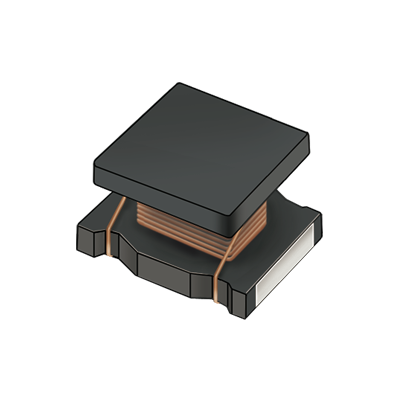 | | |
| --- | --- |
| L size | 4.5 ±0.3mm |
| W size | 3.2 ±0.2mm |
| T size | 2.6 ±0.2mm |
| Size code in inch (mm) | 1812 (4532) |
Specifications
| | |
| --- | --- |
| Inductance | 2400µH ±5% |
| Inductance test frequency | 1kHz |
| Rated current (Itemp) (Based on Temperature rise) | 25mA |
| Max. of DC resistance | 53.0Ω |
| Q (min.) | 40 |
| Q test frequency | 252kHz |
| Self resonance frequency (min.) | 1.2MHz |
| Operating temperature range | -40℃ to 105℃ |
| Class of magnetic shield | No Shield |
| Series | LQH43NZ_03 |
Notes
When rated current is applied to the products, self-temperature rise shall be limited to 20°C max and inductance will be within ±10% of initial inductance value.
References
Packaging
code
Specifications
Minimum quantity
L
φ180mm Embossed taping
500
K
φ330mm Embossed taping
2500
Mass (Typ.)
1 piece
0.13g