Chip Multilayer Ceramic Capacitors for General Purpose
GRM188R60G106ME47#
"#" indicates a package specification code.
Products under development
Please contact us for product availability and sample lead-time.
Product is in mass production.
End of Life ( Deadline for last orders, Date of discontinuation )
has already announced.
Please inform us for your necessary quantity before due date.
Production of this product has stopped. Contact Murata for inventory availability and possible alternative products.
It's new item.
This product is particularly recommended among our products currently in production.
Even it is still in production, market demand tends to shift to other products.
No further capacity expansion for the future. Not recommended for new design.
Please be sure to check for quality
< List of part numbers with package codes >
GRM188R60G106ME47D 、 GRM188R60G106ME47J
Shape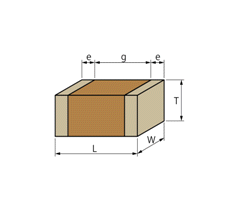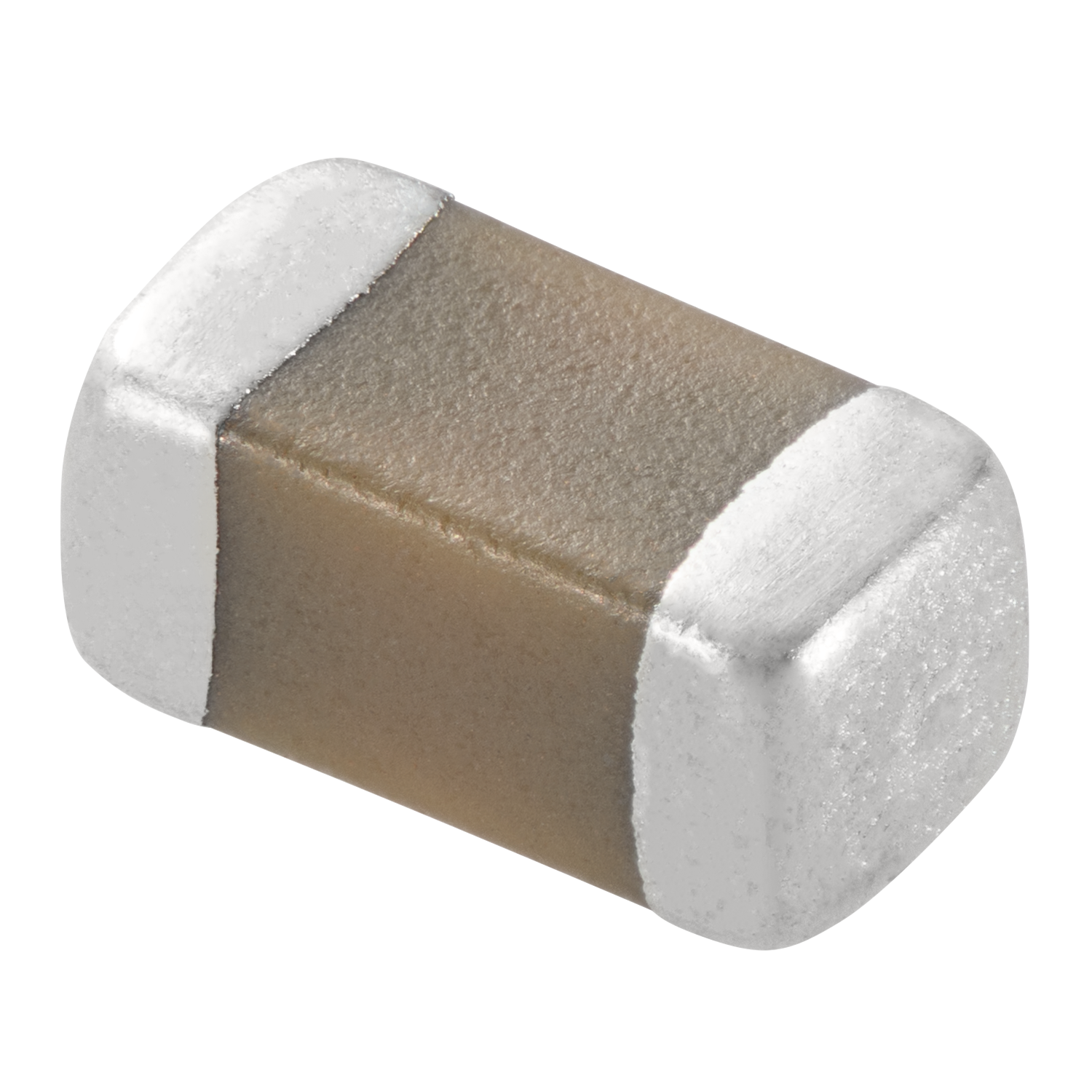 | | |
| --- | --- |
| L size | 1.6 ±0.1mm |
| W size | 0.8 ±0.1mm |
| T size | 0.8 ±0.1mm |
| External terminal width e | 0.2 to 0.55mm |
| Distance between external terminals g | 0.6mm min. |
| Size code in inch(mm) | 0603 (1608M) |
Specifications
| | |
| --- | --- |
| Capacitance | 10µF ±20% |
| Rated voltage | 4Vdc |
| Temperature characteristics (complied standard) | X5R(EIA) |
| Capacitance change rate | ±15.0% |
| Temperature range of temperature characteristics | -55 to 85℃ |
| Operating temperature range | -55 to 85℃ |
References
| Packaging | Specifications | Minimum quantity |
| --- | --- | --- |
| D | φ180mm Paper taping | 4000 |
| J | φ330mm Paper taping | 10000 |
Mass (typ.)
1 piece
6.3mg
φ180mm Reel
144g
Chart of characteristic data